I really love Ebay for it's low prices and all since a lot of the venders are from HongKong and China and what not, but I hate how it takes a month or longer to get here! I finally bought a Rin Kagamine wig and extensions which I can't find a picture of right now since I ordered them a while ago(most of the things are knock-offs but I just really love how they look ( ; v ;)), but here are the other things:
Alexander Wang Rocco look-a-like (I wish I'd gotten the one with the long strap. :T)
Creeper-type shoes. I'm probably gonna end up painting over the snake skin pattern with black paint and add bars to the sides of the sole. :3
A gold crown ring for only a dollar! I had like $6.80 left in my gift card so I ended up buying a couple of rings.

A YSL Arty looking ring.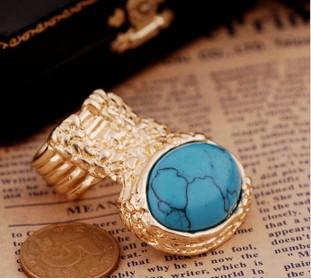 And this bird skull one. My style has been edging toward a darker tone lately as I love
Le Happy
and
Courtney
's style.

I went thrifting with Amy for cosplay things last week and I was so tired I felt like my legs were gonna break when I got home. ( ;`◇';) We tried on a lot of stuff and tried to find yellow bermuda shorts but they were all in big sizes especially for me. I got Vans skinnies to make into shorts which was a size 5 but fit like a 3(I'm a 0-1). I wonder how tight a 00. (゜-゜;;) I'll have a more details on it later. :3 Anyway I only got an over sized shirt.
On Sunday, I went with my calabash cousin (generally, you're not blood related but your families are close and you guys grew up together), Sandy to buy lashes. I never really saw the appeal in pointy/triangular bottom lashes but I'm starting to like them a lot after seeing her buy them and on Tsubasa's No. 7 lashes. They're soo overpriced so she got a much cheaper alternative from the brand Red Cherry. After seeing that I think I'll make a post sometimes later on DIY DollyWink lashes and alternatives. So look forward to that.
( ´ ▽ ` )ノ I couldn't help myself when I was at Con Quijote with her and saw these bottom lashes for $4. They're still pricier than Korean or Western ones but they just looked so much more natural compared to the Red Cherry ones I've bought before. Also I've been looking for a single copper eyeshadow which has been difficult because anything close is usually brown, but this was the best I could find but it's still more of a bronze.