As the titles ensues, I went to the swap meet at the stadium on Sunday. I was hoping to find cool thrift pieces, but most of the clothes were for men. However, I did find a couple stalls selling anime merchandise so I thought I'd buy some for my Anime Club as potential prizes. It was soooo much cheaper than the regular stores that sell them. Also, I got 4 bread key chains for $1. Usually they're atleast $3 each, hollaaaaaa.
I got each of these bracelets for $1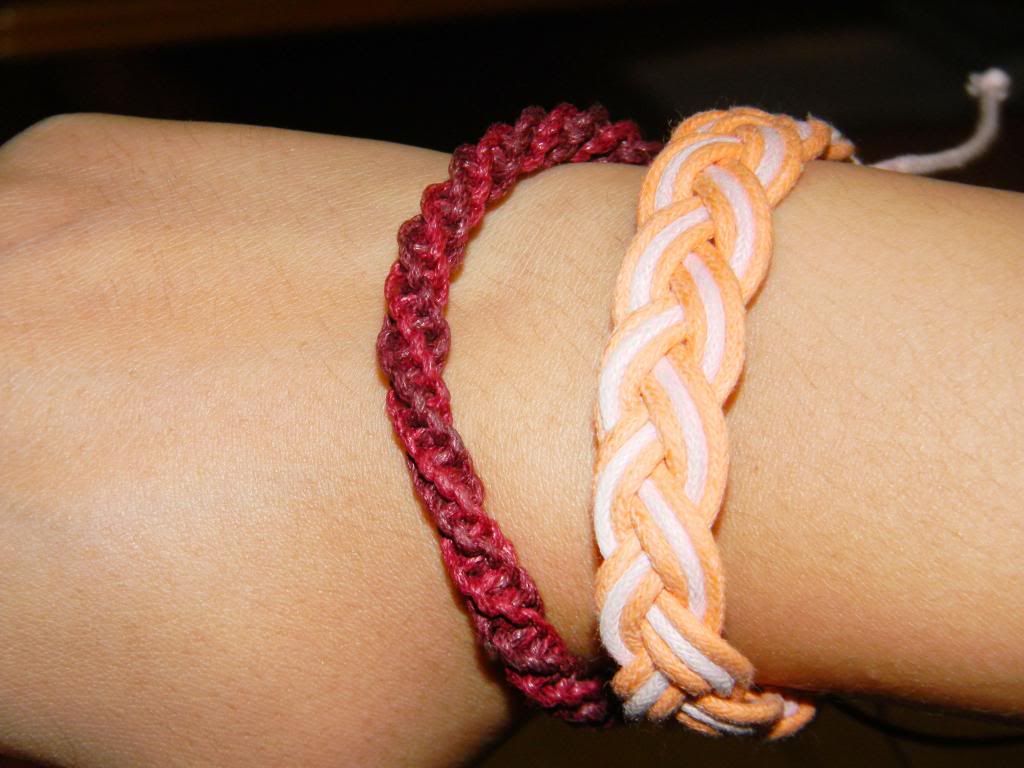 This beanie was $5 which is even cheaper than the navy one I have. This one fits better, too.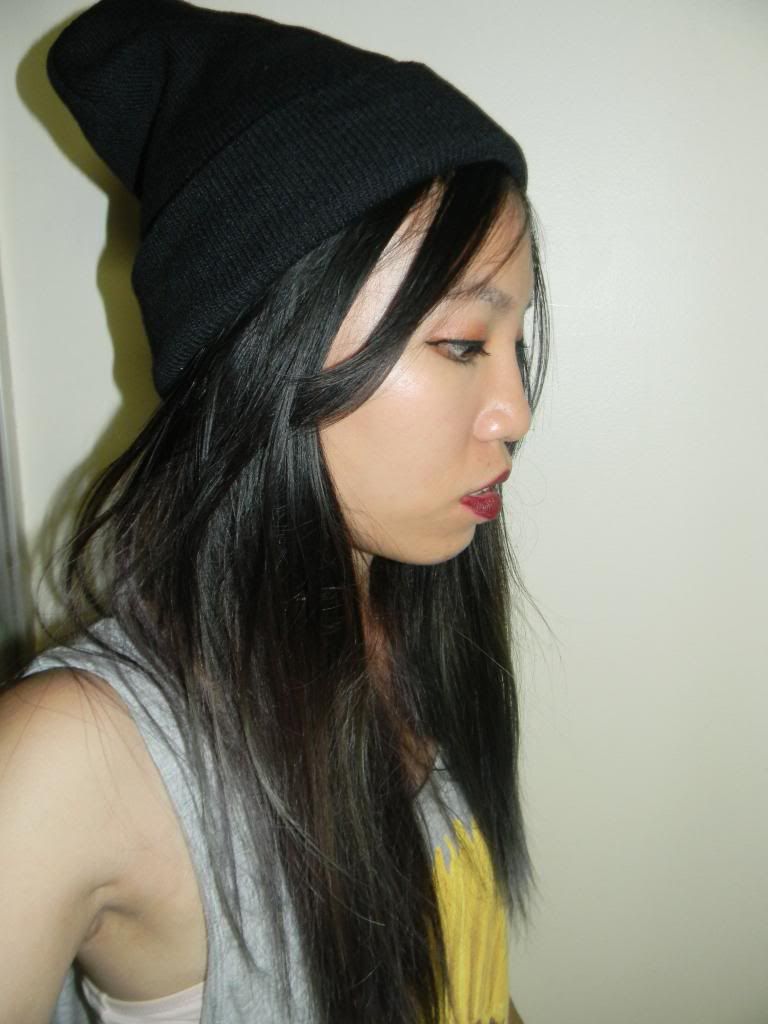 Me, Chris, and Shelley went to the mall and Sephora had a sale on some of their stuff like select Urban Decay eye shadows which were $6 when they're usually $18. I also got a face washing brush for $3. That aside, I LOOOOVE this burgundy and the blue-ish sheen it has.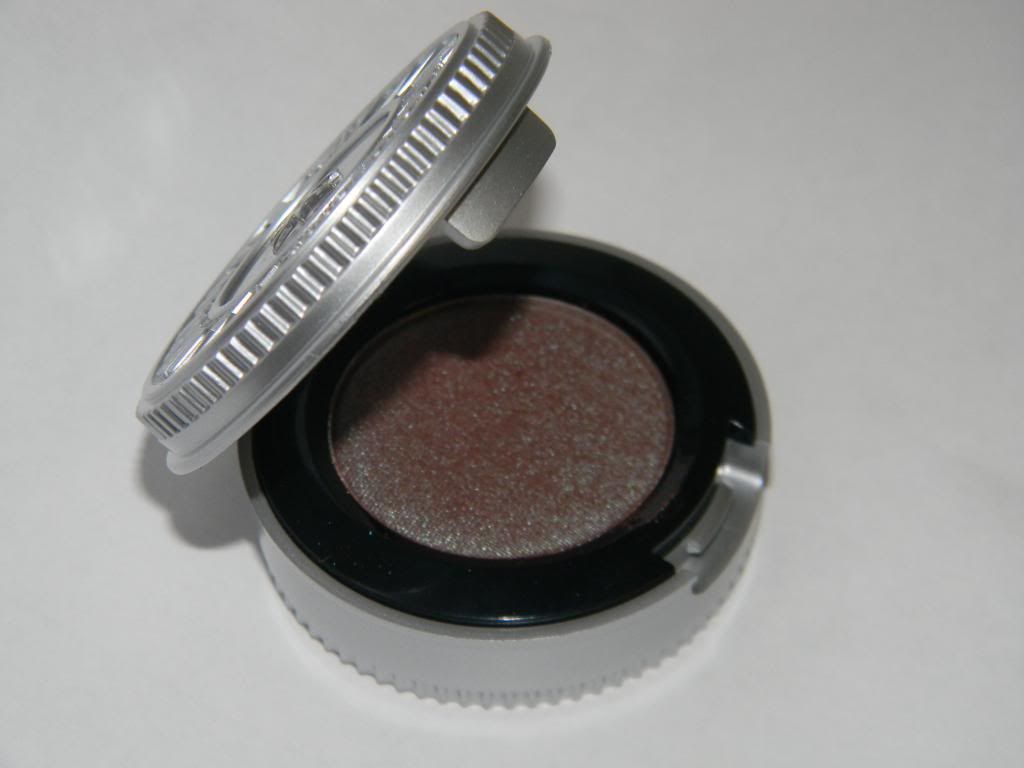 I also got this shirt for $8 at Hot Topic. I died when I saw the graphic on it. Sick! Chris and Shelley tried to convince me not to get it, but I was in love with how creepy it looked.
I also got another lipstick. The dark red you see me wearing is Cherry Bomb by Wet N Wild and it's a great pigmented matte lipstick.