Here are just some things I picked up in the last month. Sorry I haven't posted in a while, school has just been so busy especially with homecoming, but it's ended and I'm currently on fall break!
Anyway, here are the things I got.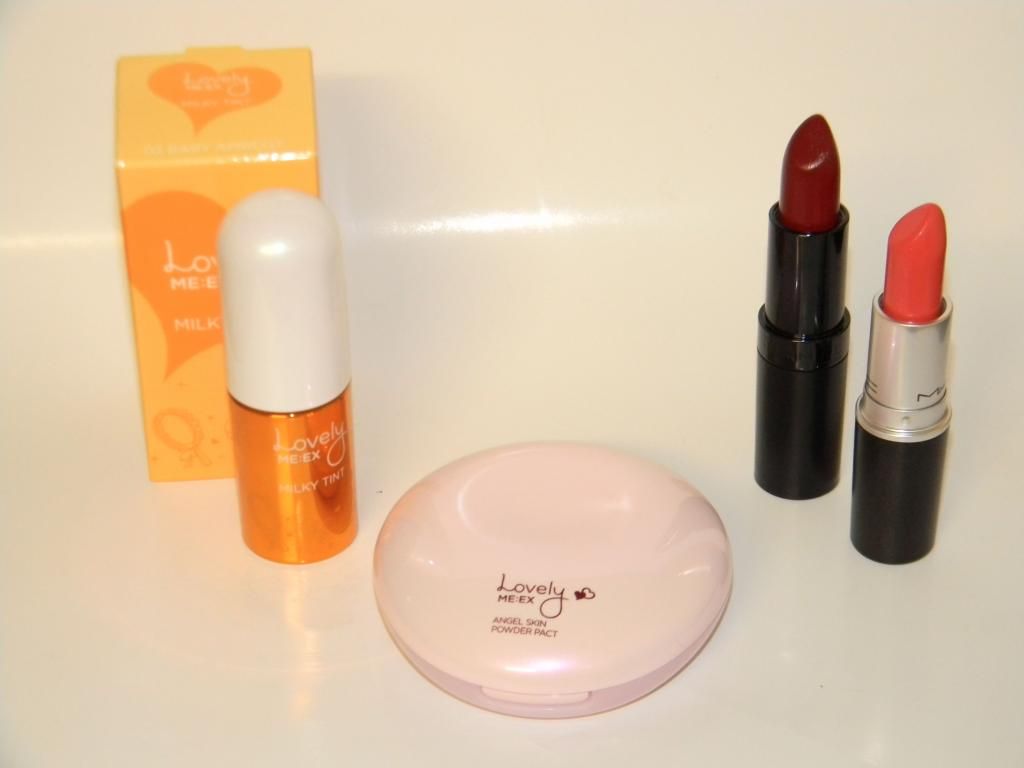 First is this apricot lip tiny from The Face Shop. And I don't usually buy things from there because to me, they're all about the hype over Korean products, but there was a promotion so I decided to try their things out. I also have always wanted to try the Benefit tints, and this seemed like a good dupe for it.
I also got this face powder from there as well, since the heat here has been wrecking havoc on my make up especially since I don't use a powder and it came with a powder puff which sets powder on to your face better than a brush.
On the left is Rimmel's Lasting Finish Lipstick by Kate Moss in number 11. I've been wanting to get a really dark red lipstick and this one is alright. It's not as dark on the lips, though. The one on the right is MAC's Amplified Lipstick in Vegas Volt and it is soooo flattering, I love it. Although, the picture doesn't give its bright orange-pink color justice. (Unlike the first picture)
Hopefully, in the next post I'll have outfit pictures up. C: