I went to Kakaako Waterfront Park with Deanna, Kelsey, and Chris today and the just getting to the park was grueling considering how far away it is and none of us were sure how to get there, but eventually we did (after 3 hours of food shopping and walking). What the park is known for, though, is its hills and they're perfect for sliding down on. But you need cardboard boxes and we grabbed a couple of small ones from Safeway, but I found a HUGE one from this wholesale/warehouse for office supplies, it was great. it was so big the four of us could lie on it, no problem.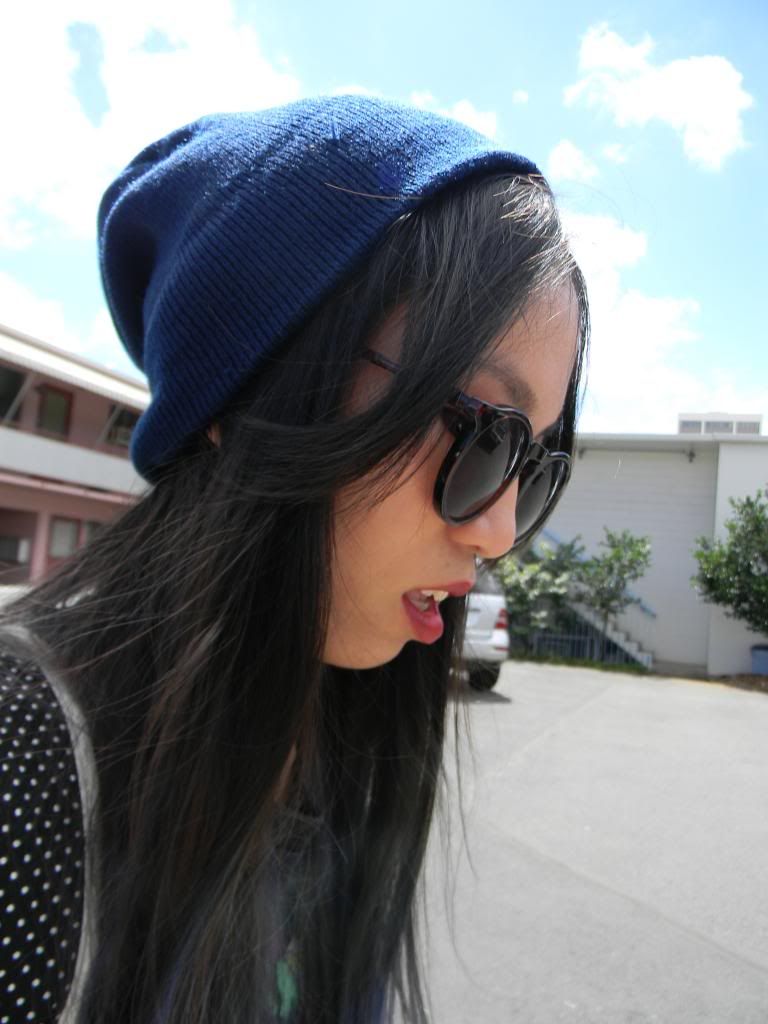 We got a 3 pound bag of candy and I was eating Laffy Taffy and Nerds and it looked like teeth were stuck in my tongue, it was great.
My outfit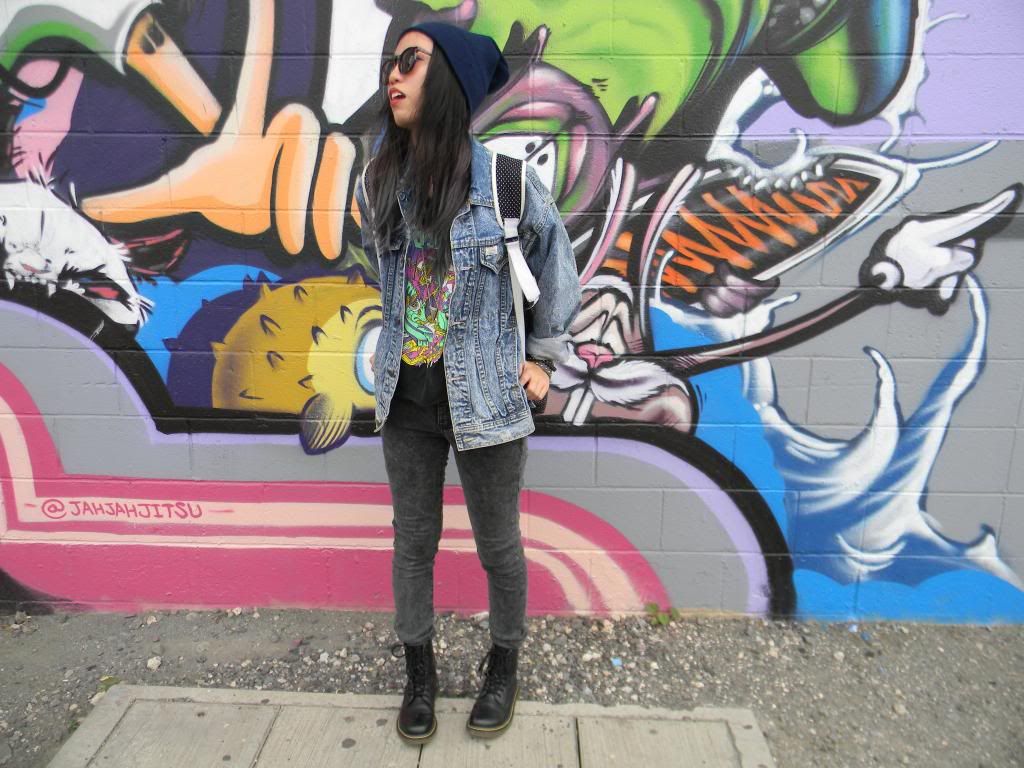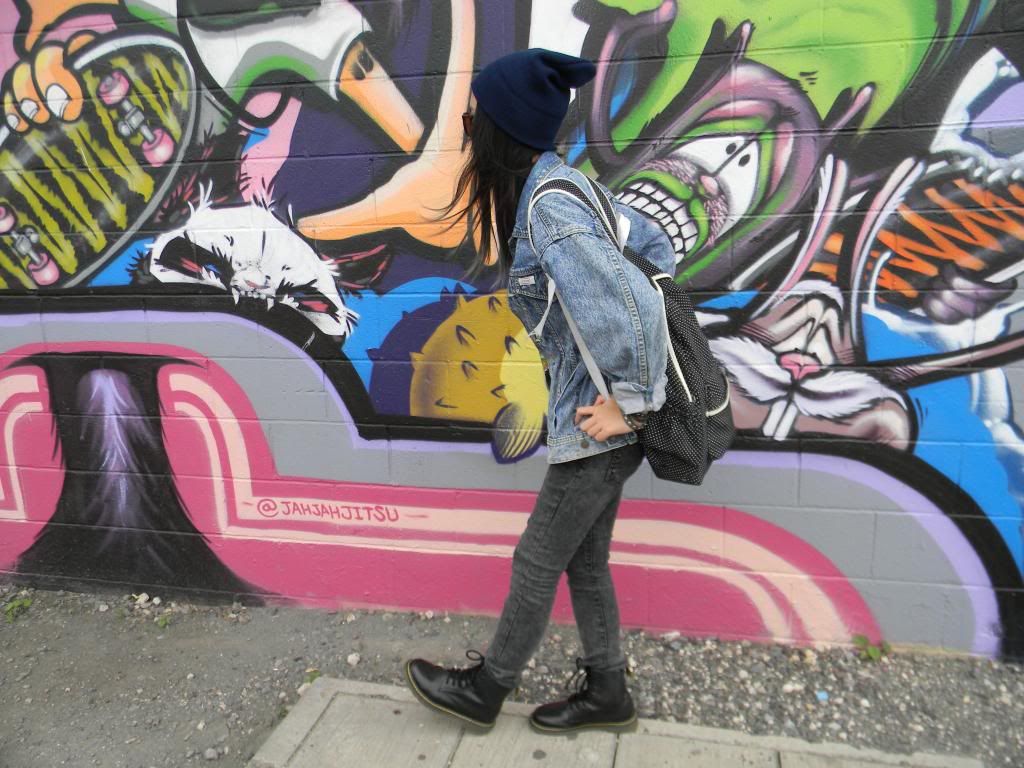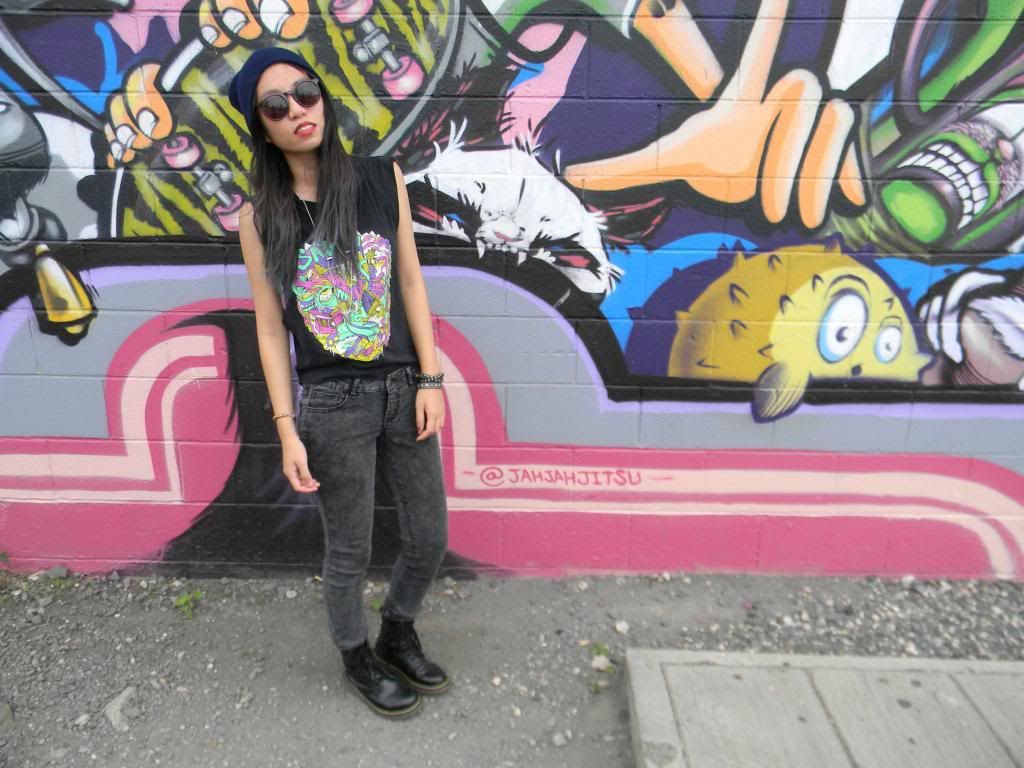 We had a great picnic, there was so much food especially candy and chips. Me and Chris got hella itchy rolling down hill, though.