As far as I know, Senior Luau is a common tradition for most public schools in Hawaii. I think it makes up for not having a homecoming dance, which is what most schools in the US have. We rode a trolley around Waikiki screaming at people and then got to the ballroom. Following that, we had a some games to play, dinner, limbo, then dancing. The thick Japanese lashes I got in my last post turned out to be SUPER irritating to my eyes. I guess the band was too thick and the length was too long, so when I wore sunglasses, it was pretty much impossible for the two not to touch. Also, it felt as if the lashes kept being pushed into my eyes. My eyes would not stop watering, so in the middle of it, I changed to a thinner pair of lashes. (Good thing I had a feeling they would give me problems)
I went with Kelsey, John, Brianne, and her friend, Mark. We stopped by the mall first because Brianne had to get a skirt.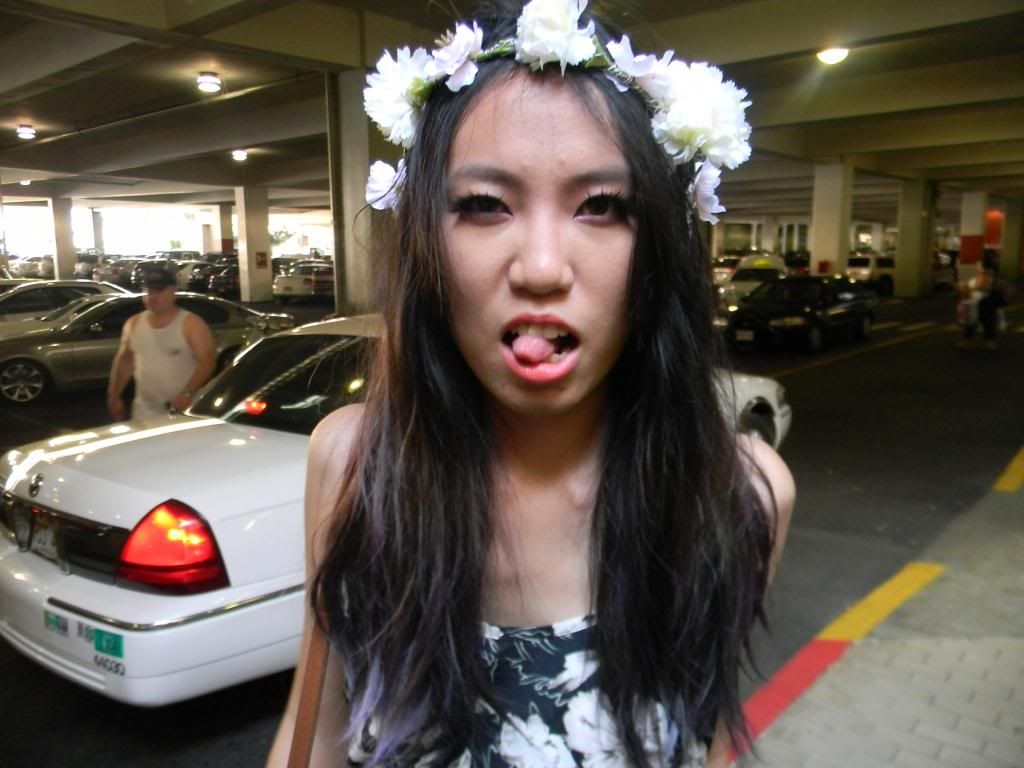 The purple in my hair is just in certain spots, I don't get it.