I spent my weekend pretty much at the mall and spent wayy too much this week on FOOD. Now that I work I can't stop eating out. I spent my Friday with Jenn(ifer) and Saturday with Shelley, Sungjin, Kelsey, Deanna, Chris, and Jace who I finally got to meet in person for the first time. I didn't get very many pictures of her though. :C
MAC was promoting their new Hey, Sailor make up line and were doing people's make up all day.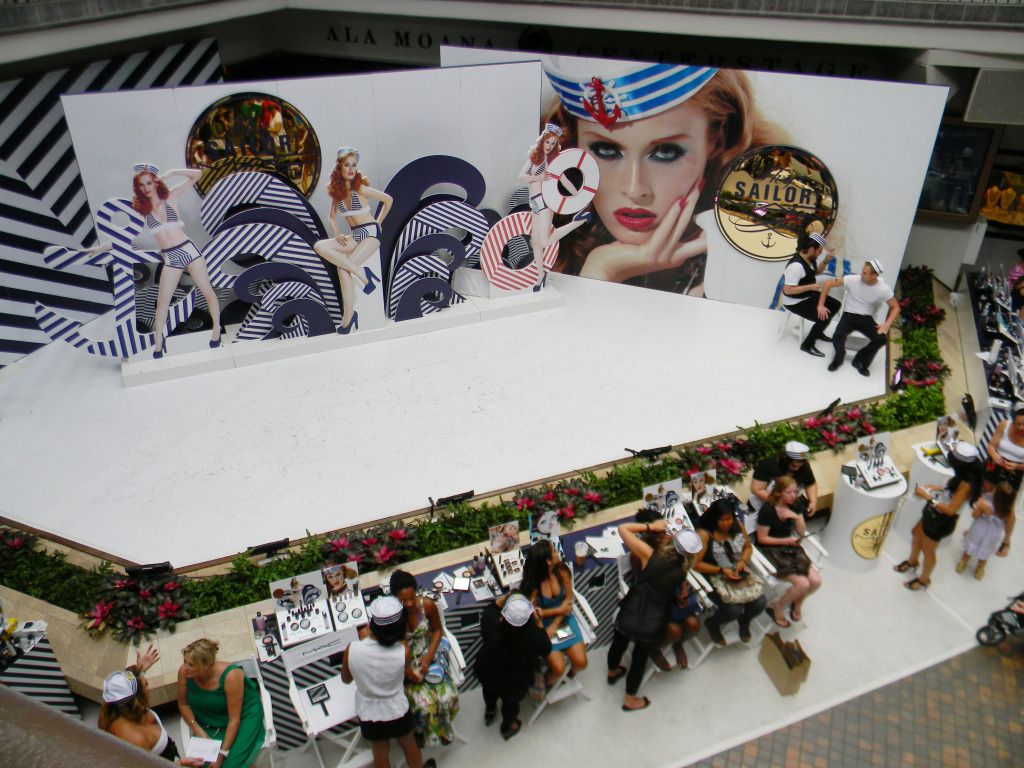 I talked to one of the dancers put a water/rub on tattoo on me and was telling me about how he and the other dancers were just visiting from California and were going around the country promoting the line.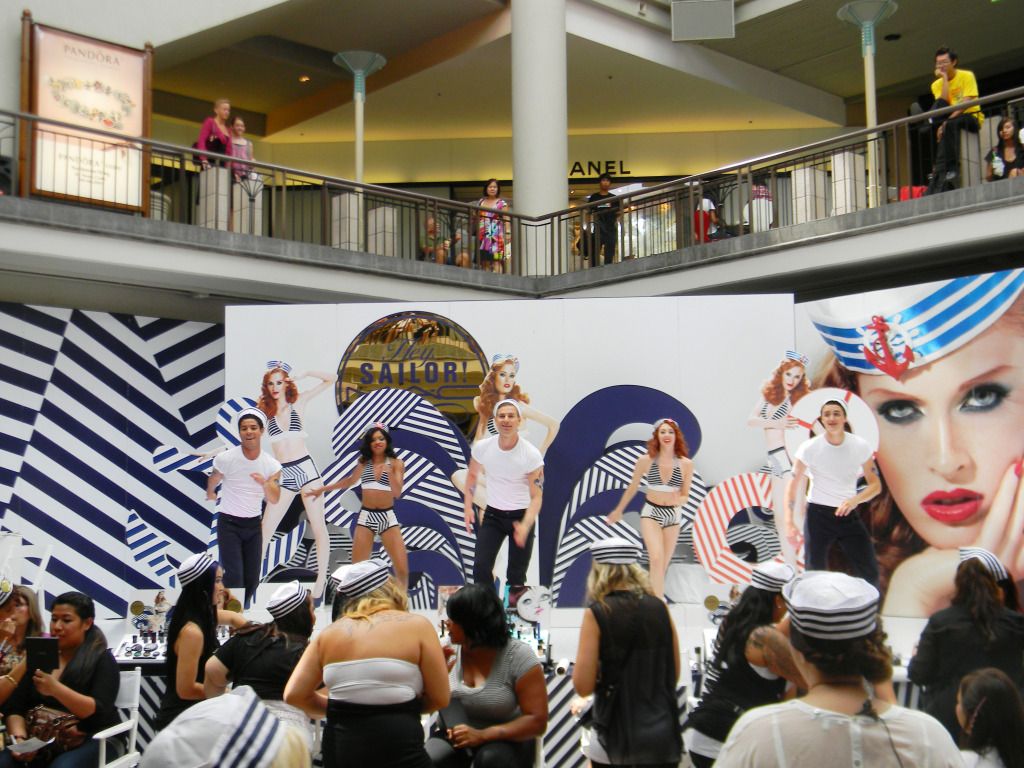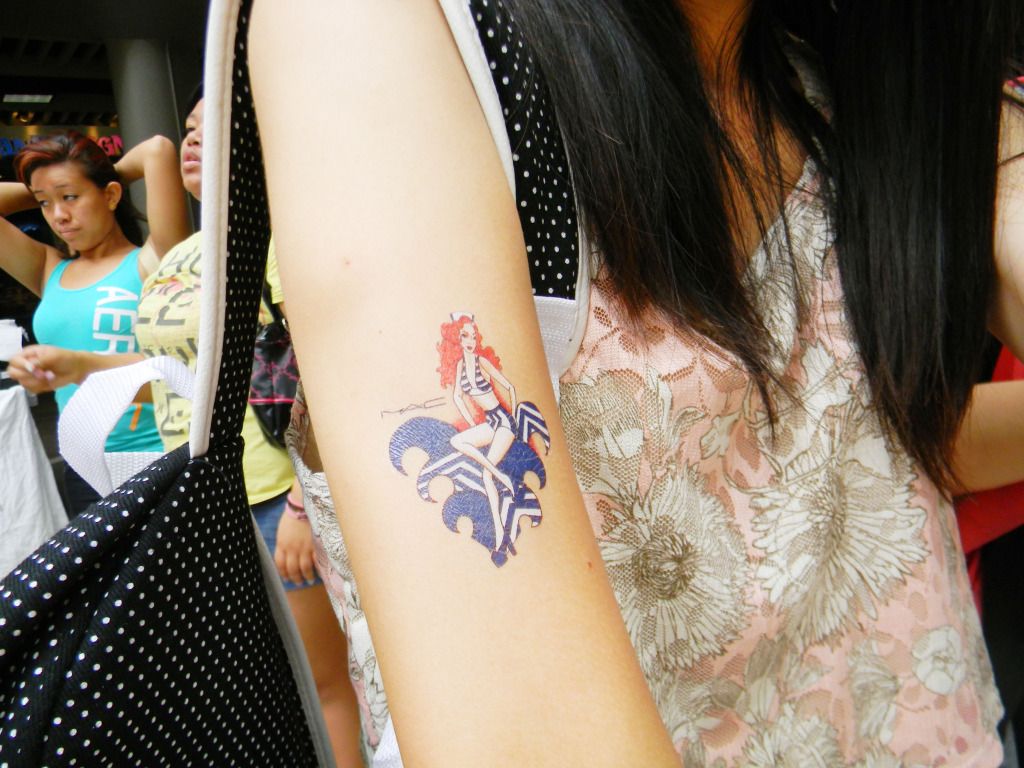 I already had my eye make up done so the lady just put lipstick on me. I typically don't wear it though because I feel it's too much but I'll probably start wearing it more often though because it looked pretty good. :)
I decided to return the USA crop top I got the other day and went with Jennifer to the Forever 21 in Waikiki. I really liked this hat but it was made of a straw type of material and flimsy.
And I got the shirt I was holding in the picture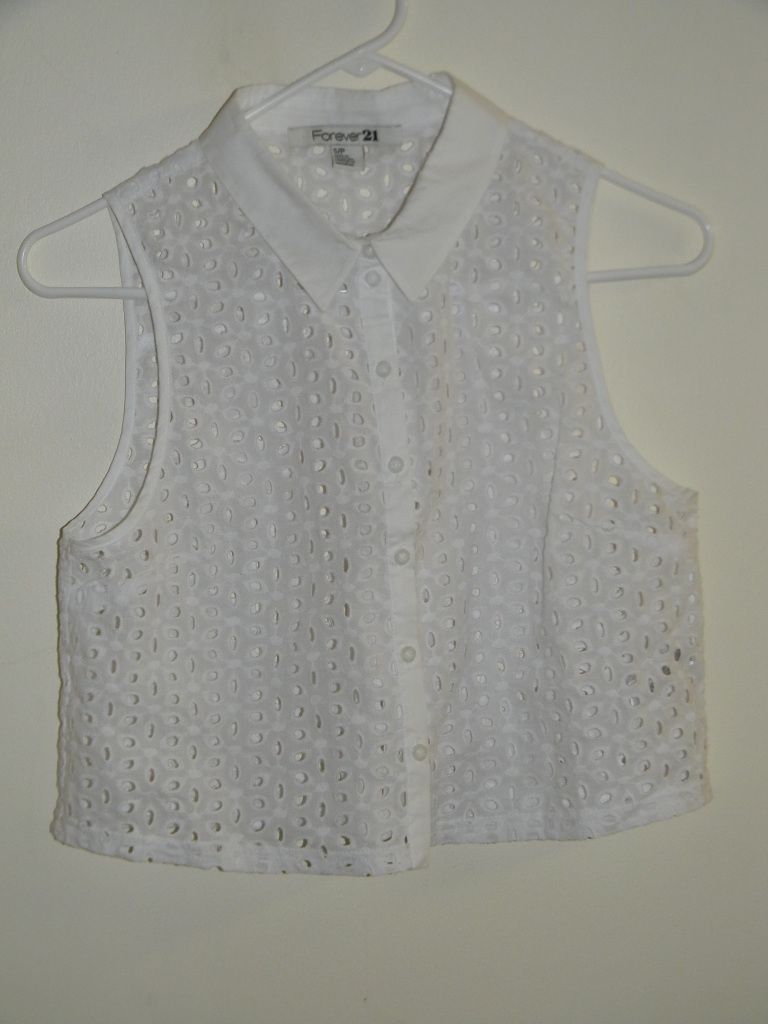 Oh my gosh this lady had 9 dogs on this stroller!!
And Jennifer took a picture of me while we waited for my brother to pick us up.
The next day I went to the mall again because Jace invited us to this free fashion show thing at Nordstrom in their junior's section BP which she was helping with. I went to Shelley's house first and met up with everyone later.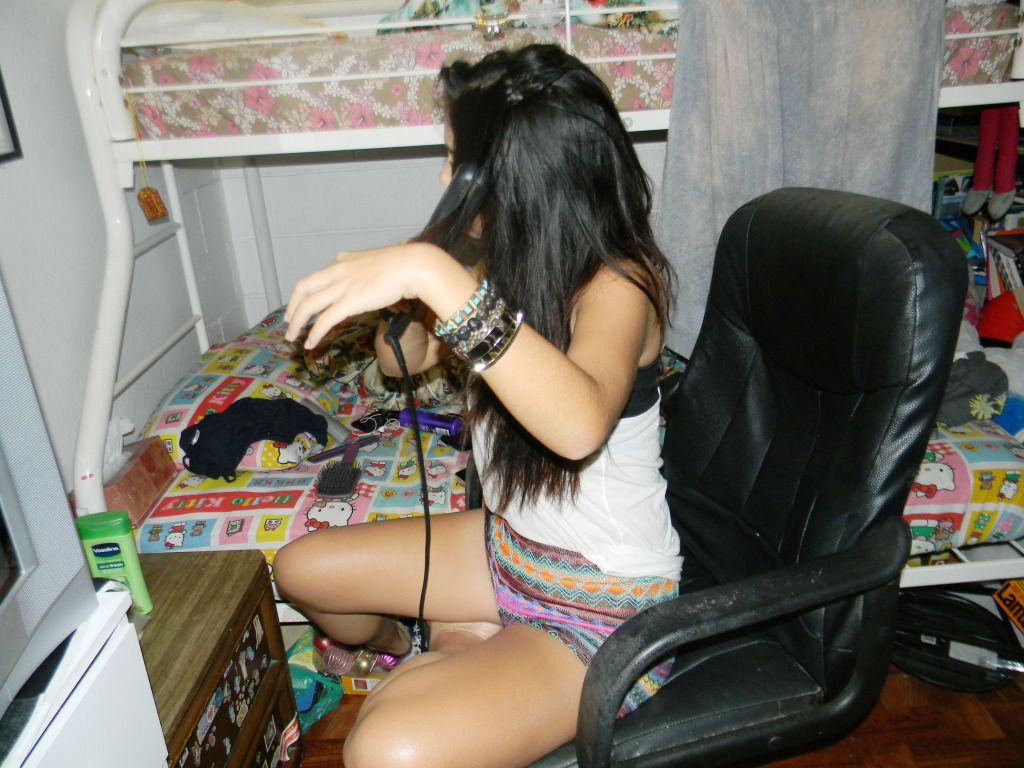 While we were killing time, Shelley got her make up done.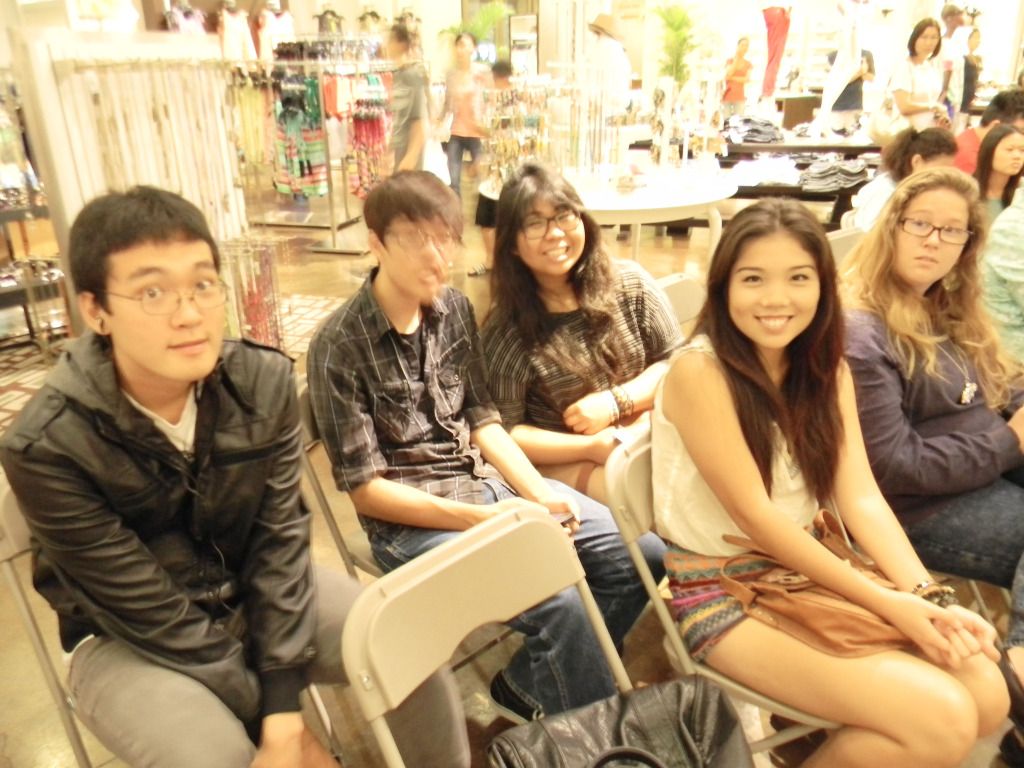 Had lunch at the food court.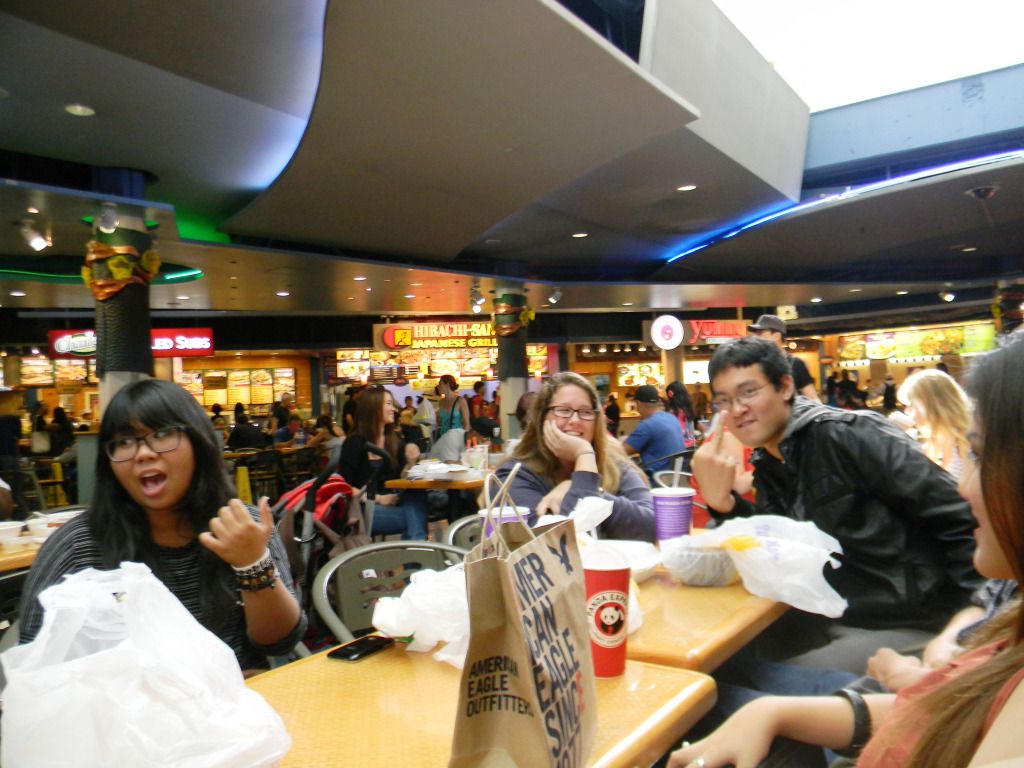 And sexy sailor guy was giving everyone tattoos.