Now I'm in my senior year of high school and I wish it was more easy going.
These set of pictures are from a couple of weeks ago after I went to Pearlridge with Jessica, John, and Vivian. If you remember the white JC Lita-type shoes I got before, I ended up exchanging them for these faux suede studded ones. I had such a hard time choosing from these or taupe, but black is more my style. :P
Just look at them ugh. And only $50. ♥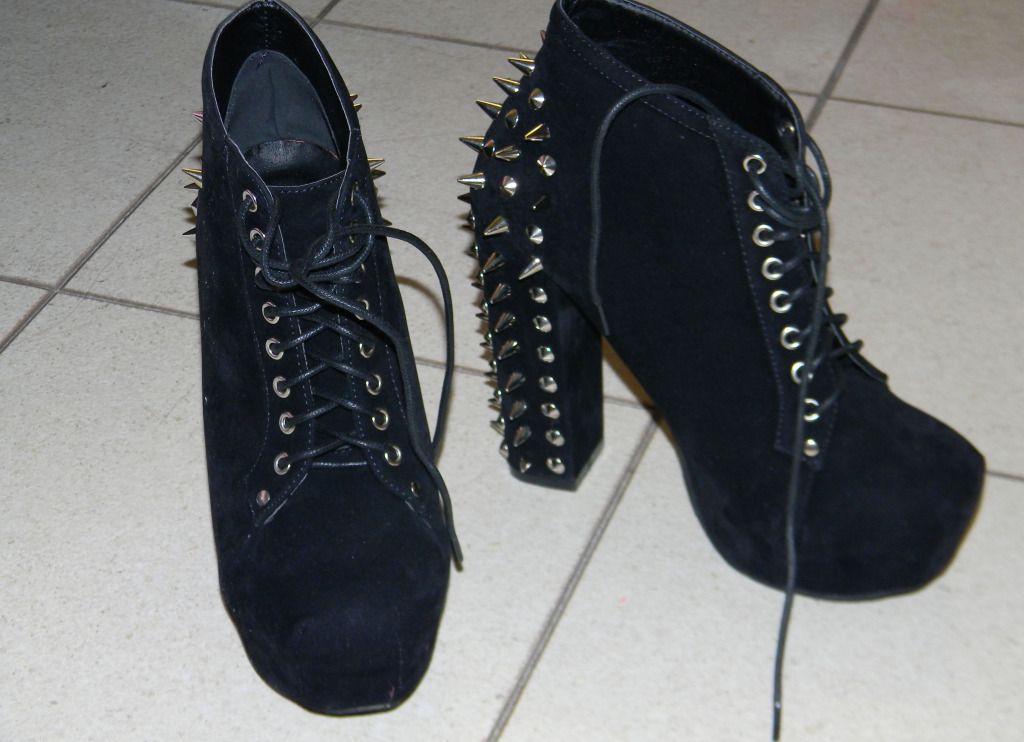 As well as these~ TokiDoki is shutting down their make up line and so they were 40% off at Sephora. so I got myself black and blue liquid eyeliner and a tinted lipbalm.
And this was my outfit on the first day. I like my classes and the people I sit next to I was super stoked to make new friends.
Amy helped me take these and it was so incredibly windy that day.
The bag is vintage Coach! When I went thrift shopping with Rachel at Savers I saw it there for $20 which is a lot considering it's secondhand, but still worth it! My Vans tshirt was also from Savers and I really loved the graphics on it. Reminds me of old rock band tees.